Customized Trip
Virtual Tour
Traveler Info
Contact Us
Maps
Sitemap and Credit

Tashi Delek!

Explore Sikkim and learn more about the one of the most enthralling regions in Himalayas
The Explore section is filled with fun and useful information on traveling to Sikkim with Go-Himalaya
The Learn section contains a rich and comprehensive selection of information about Sikkim and it's people. We hope you enjoy it.

Sikkim Overview
Festivals of
Sikkim
Cultural and
Religion
Society and
Economy
History
Environment
Politics
Arts and Crafts
Photo Gallery
The most popular trek in Sikkim is from Yuksom to Dzongri and Goccha La for superb views of Kanchenjunga. Two peaks in Dzongri area of West Sikkim, Thingchen Khang and Jopunob, have been declared 'Trekking Peaks', which means they are free of royalty payment.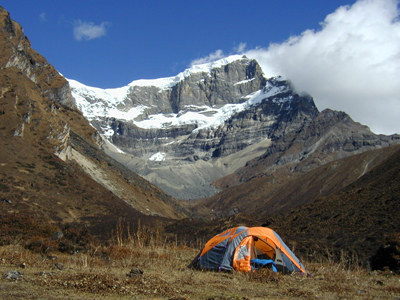 Learn

"Sikkim"
The Shadow of Kanchanjunga


It is one of the most enthralling regions in Himalayas. This hidden valley of rice or "Bayul Demojong" as called by the local people and is a tiny State of the Union territory of India. It is inhabited by Nepalese, Lepchas, Bhutias, Tibetans and surrounded by the Tibetan Plateau in the North, Nepal in the West, Bhutan in the East and West Bengal along its Southern border